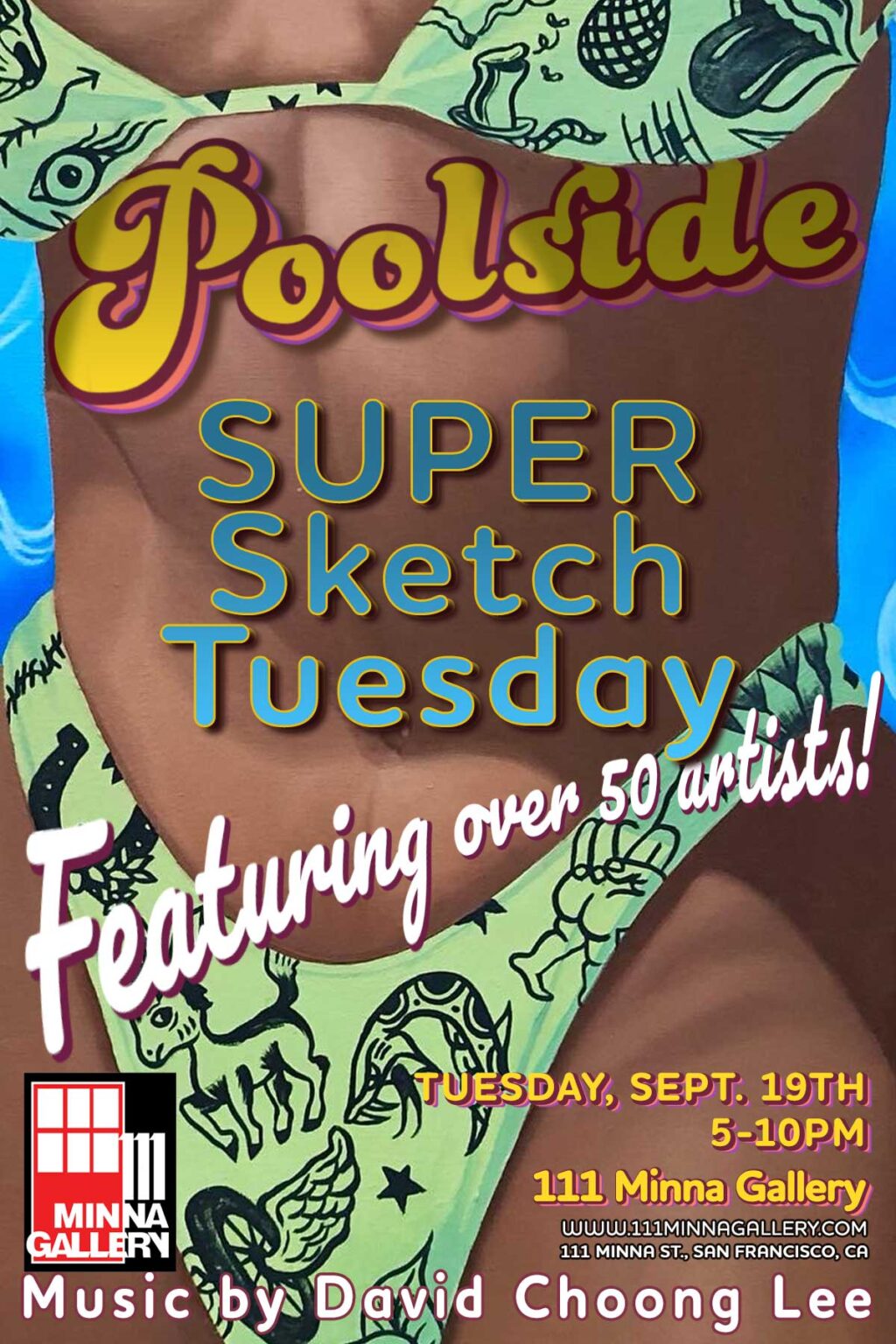 We'll be doing a SUPER Sketch Tuesday to celebrate the Closing Party of POOLSIDE!!!! Though Poolside will be up 'till October, we thought we'd celebrate a little early to properly conclude the DOPE summer of 2023 with on last HURRAH!!!!! [...]
READ MORE
111 Minna Gallery: A Unique, Modern Event Venue in San Francisco, CA
Established in 1993 with an urban industrial warehouse feel, 111 Minna Gallery comprises two spacious rooms and can be configured to support one event in both rooms or two independent events simultaneously. Only steps away from the Moscone Center and BART, 111 Minna Gallery is the perfect place for the event of your dreams. Our turn-key venue is ready to host whatever you desire. When you are looking for the perfect wedding party venue or after party space in the San Francisco, CA area, look no further than 111 Minna Gallery. Contact our event venue today to book your private event rental.
Completely Customizable Private Venue
At 111 Minna Gallery, we offer a fully equipped event venue with three flexible configurations that can be booked for private events. Our private party venue is ideal for hosting a wide range of events, including multi-day conferences, hackathons, galas, and receptions. It's a perfect space for businesses looking for a corporate event venue. Contact 111 Minna Gallery for more information about our event venue space or to reserve it!
ENTIRE VENUE: 4,000 sq ft
CAPACITY: 300
ART GALLERY
TURN-KEY EVENT VENUE
HIGH-SPEED WI-FI
A/V WITH EASE
ENDLESS BRANDING OPPORTUNITIES
PROXIMITY TO MOSCONE
EXCELLENT STAFF
EVENT PLANNING MADE EASY
PREMIUM BEVERAGES
Click to enlarge floor plan
BE CREATIVE WITH OUR UNIQUE WEDDING VENUE
Our event venue allows for the creation of distinct atmospheres in each room, making it perfect for hosting a variety of events or activities. Whether you want to create a lounge-like atmosphere in one room and a more energetic vibe in the other, or use both rooms for group meetings and breakouts, our event venue can be tailored to fit your specific needs.
ADDITIONAL FEATURES
Two fully-stocked and permitted bars

16-foot ceilings with theater lighting
Two blocks from moscone
Comfortable and stylish lounge furniture
Situated on the ground floor
Hospital-grade HEPA air filters
Make your event unforgettable.
Let's start planning your next successful event at 111 Minna Gallery.