Through December 20th
WILLIAM ARVIN | Show Statement
I remember watching movies on my VCR as a kid and pausing particularly striking scenes. I would allow the image to linger for a time until I could fully ingest its properties, often having to fight through the VHS glitches that would obstruct different parts of the image. Interrupting the narrative thread, the image as well as the illusion were suspended while breaking the fourth wall in this way, a way which gave me a sense of participation in the work, an empowered viewer who could wield the medium, and the work itself, to his own liking. Shadows, bright lights, shimmering rain and neon soaked streets, figures in motion, gripping facial expressions, pivotal moments in the story, compositions both structured and spontaneous, all of these elements mystified the screen and gave it gravity, elevating the consumer electronic device to the realm of the sacred.
---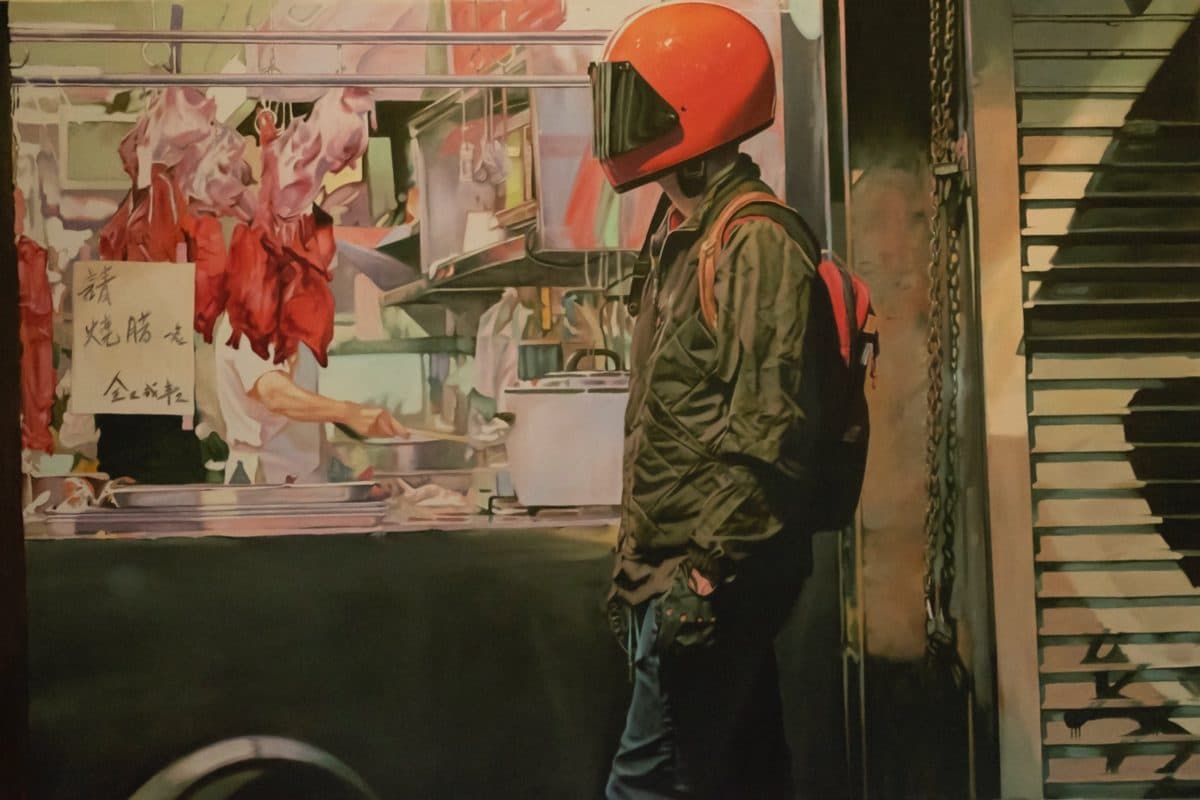 ---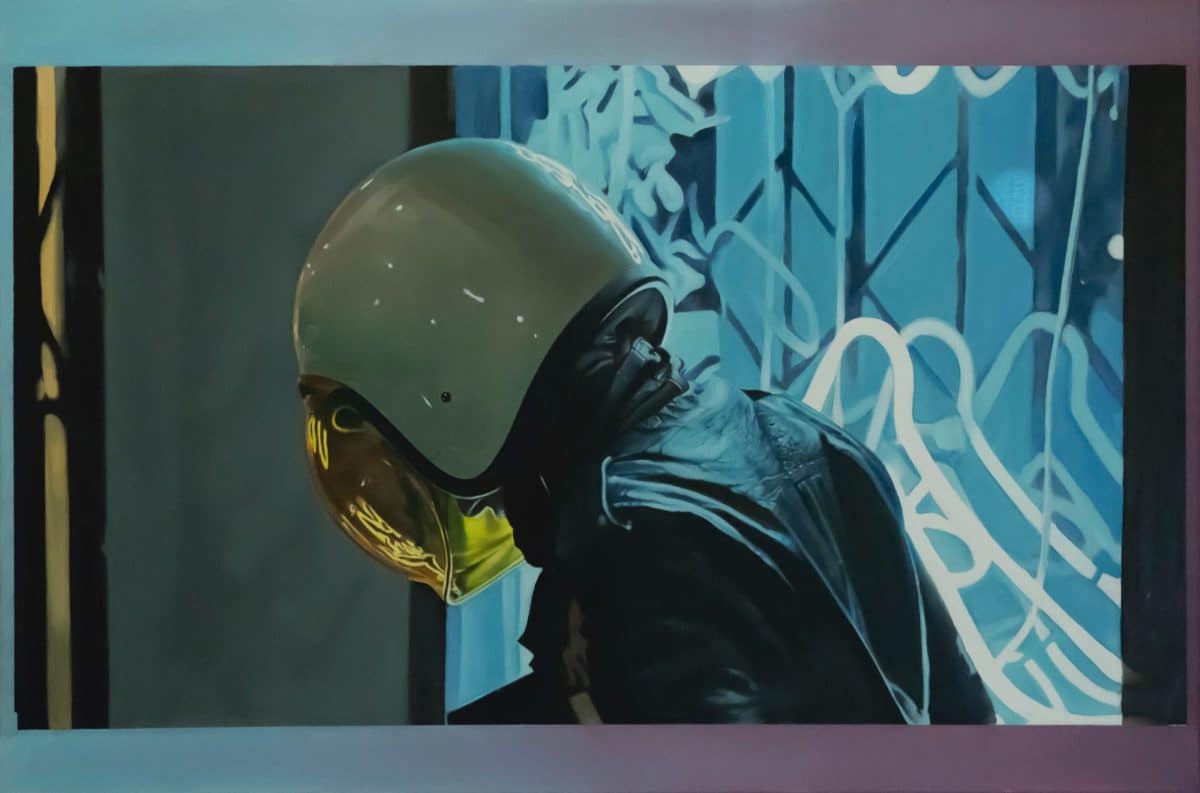 ---
Years later I would apply a similar approach to appropriating images for paintings, this time instead of a VCR it was the disc drive in my MacBook, and instead of hassling with VHS glitches I was forced to work through pixelated images from DVDs. Sometimes I would have a specific composition in mind and search through my movie collection until I found it. Other times I would just insert a DVD and watch until something struck me, press pause and play repeatedly until the lights, the blocking, the image was just right, and photograph it. Transferring the image from the still grabbed from my laptop into oil paint on canvas gave it permanence. The once fleeting experience became a lasting one, and rather than allowing the moment to slip away into memory it was lifted from its original form and transformed into an unchanging object.
For a time I attempted to stage photography that appeared cinematic and enacted various moments in original narratives that explore cinematic archetypal characters and themes, but this proved lacking in some sense and could not deliver an experience equal to those prized moments captured on canvas.
It's only natural that it was taken a step further.
The Nightrunner is the first film created in an effort to complete the long evolution of this process. Writing, directing and editing the film from which the paintings derive allows full control and development of the moments, themes and images available for selection. Composition often occurs in writing as the screenplay unfolds and the scenes are created. Location scouting, set and wardrobe design, lighting, etc., further develop the images until shooting begins. Spontaneity may occur on-set as a result of random unexpected elements, limitations and sudden experimentation, but ultimately the images are constructed entirely during extensive pre-production planning.
---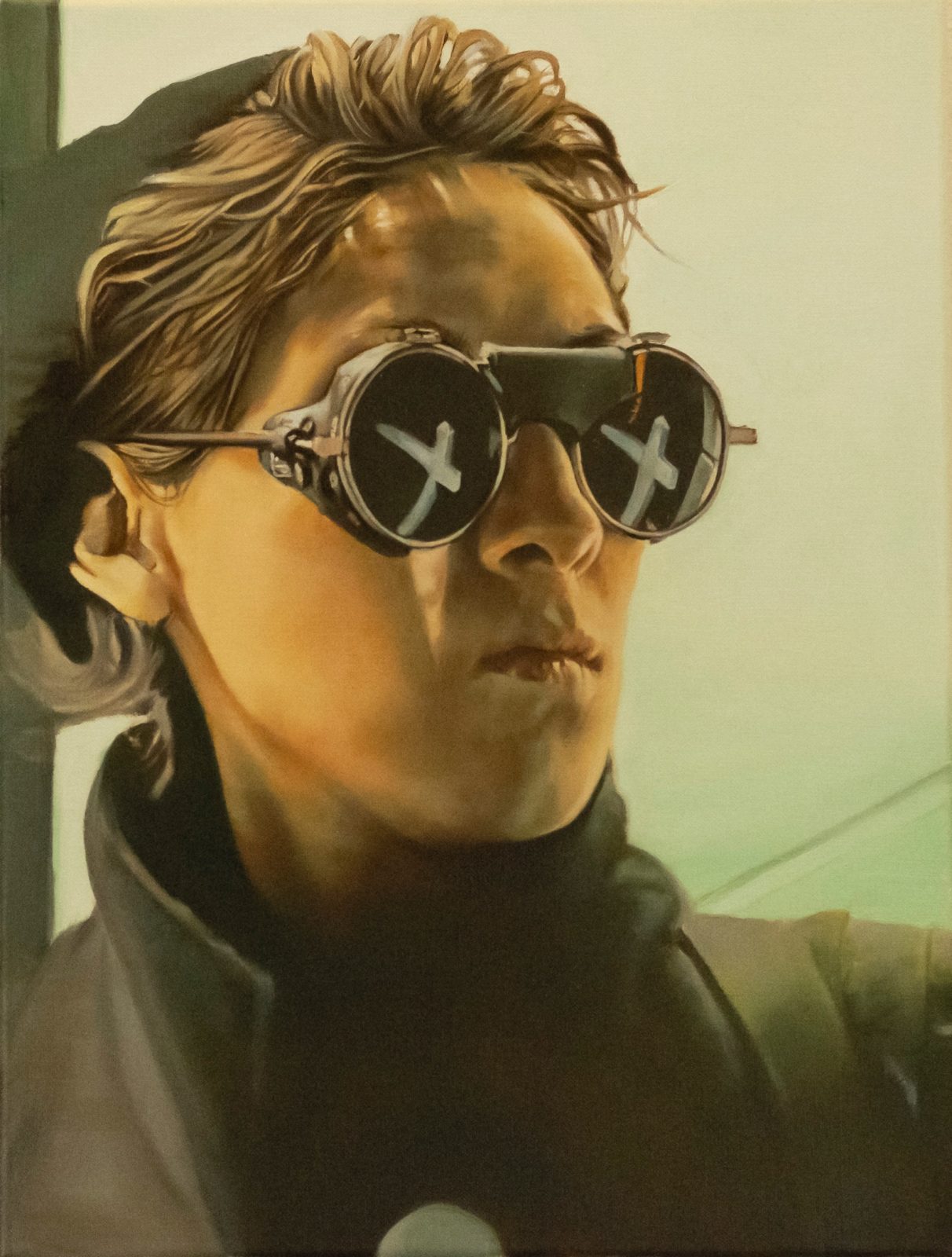 ---
Images for paintings are taken during the editing process, although many of the selections are known prior to editing, and in many cases entire scenes are constructed around the idea of capturing a single image for painting. Yet, by constructing a narrative around the image, it is given purpose and function beyond its own physical appearance. The images don't merely exist for the sake of their own beauty, which would offer a somewhat shallow experience. Rather, by working in conjunction with other images, they serve a larger function, which is the narrative. And it is this narrative, this "official fiction," that justifies their existence as singular images.
Finally, in an effort to bring the process around full circle, the film is transferred from digital to VHS, the original format in which these once momentary experiences were held, this time with the most prized images already frozen in a permanent state, immune to the immediate effects of time and unwilling to fade out like the many VHS moments that preceded them.
---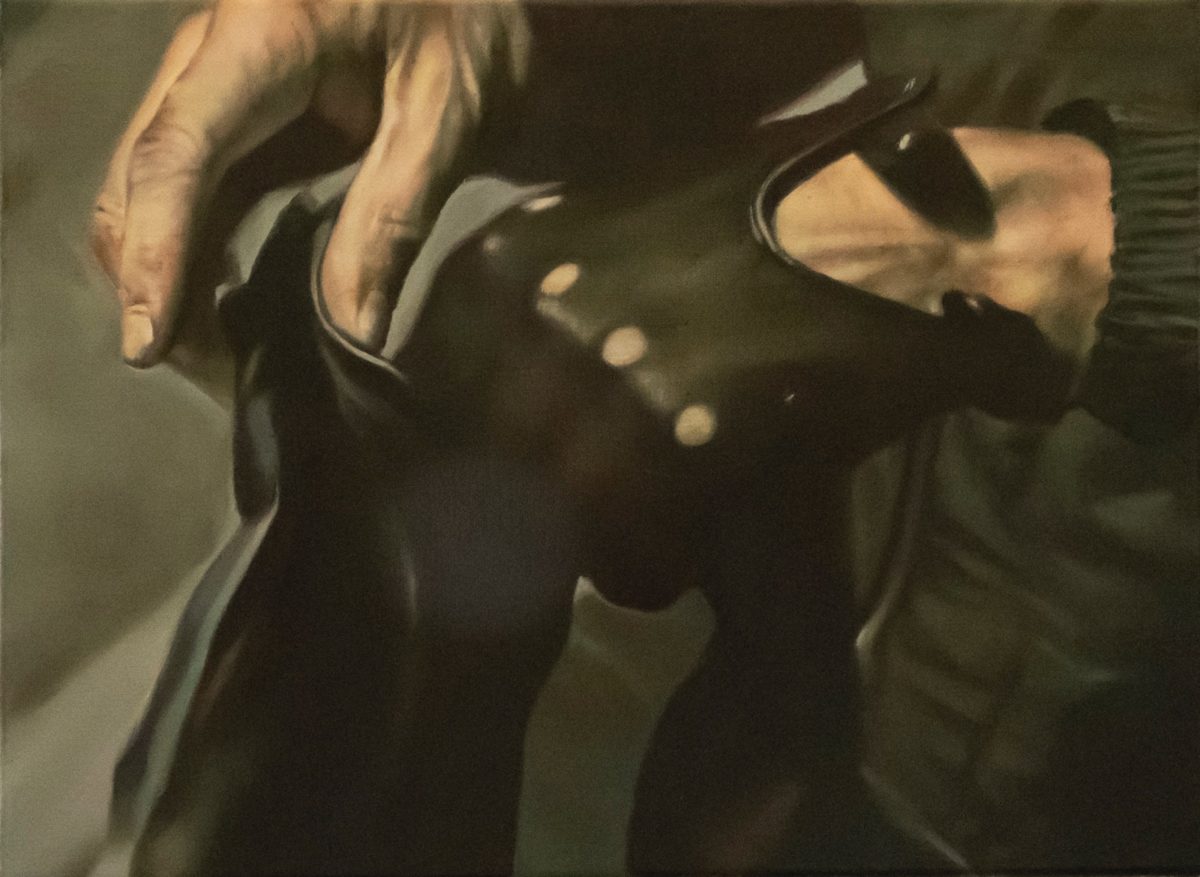 ---
William Arvin | Exhibition History
Solo Exhibitions
2015 The Movies, Gauntlet Gallery, SF, CA 2012 Untitled, Public, SF, CA
2010 Untitled, Public, SF, CA
2009 Untitled, Public, SF, CA
2008 Untitled, Public, SF, CA
Group Exhibitions
2014 Au9usto, Gauntlet Gallery, SF, CA
2014 California 12×12, Gauntlet Gallery, SF, CA
2014 Contemporary Contemporary,vGauntlet Gallery, SF, CA
2013 Mashup, Gauntlet Gallery, SF, CA
2013 Visions and Reflections, Gauntlet Gallery, SF, CA
2013 Side Effects, Gauntlet Gallery, SF, CA
2013 Music Sounds Better…, Gauntlet Gallery, SF, CA
2013 One Year Anniversary, Gauntlet Gallery, SF, CA
2013 Confluence, Fifty24, SF, CA
2012 Where We're Going…,Gauntlet Gallery, SF, CA
2010 Untitled Group Show, Ever Gold Gallery, SF, CA