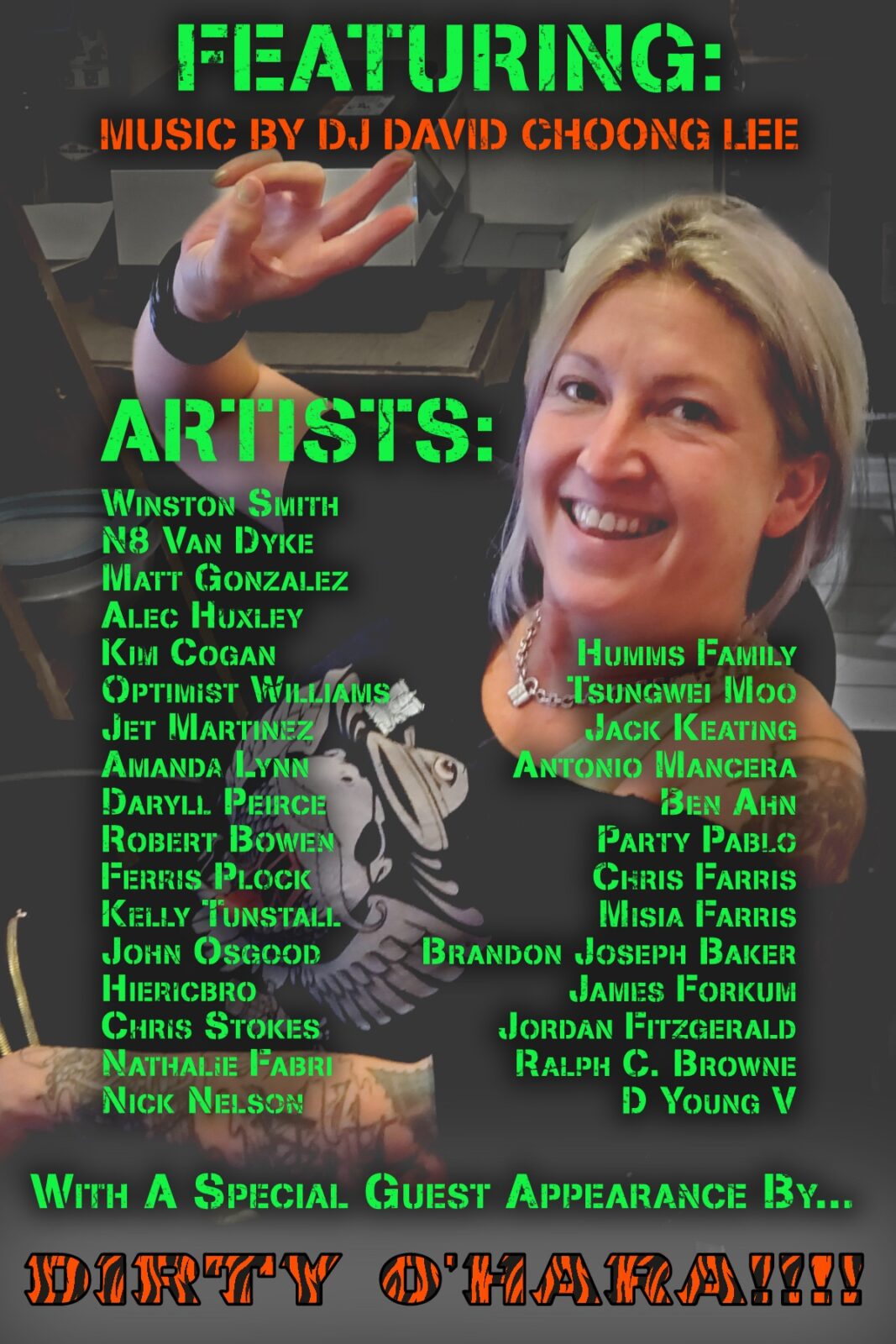 View photos from the event here.
Come Join us for a Special 30 year Anniversary Edition of Sketch Wednesday!!
Drink Specials!
5pm-9pm | 111 Minna Street, San Francisco, CA 94105
FEATURING:
Music by DJ David Choo ng Lee
ARTISTS:
Winston Smith
N8 Van Dyke
Matt Gonzalez
Alec Huxley
Kim Cogan
Optimist Williams
Jet Martinez
Amanda Lynn
Daryll Peirce
Robert Bowen
Ferris Plock
Kelly Tunstall
John Osgood
Hiericbro
Chris Stokes
Nathalie Fabri
Nick Nelson
Humms Family
Tsungwei Moo
Jack Keating
Antonio Mancera
Ben Ahn
Party Pablo
Chris Farris
Misia Farris
Brandon Joseph Baker
James Forkum
Jordan Fitzgerald
Ralph C. Browne
D Young V
With A Special Guest Appearance By…
DIRTY O'HARA!!!!