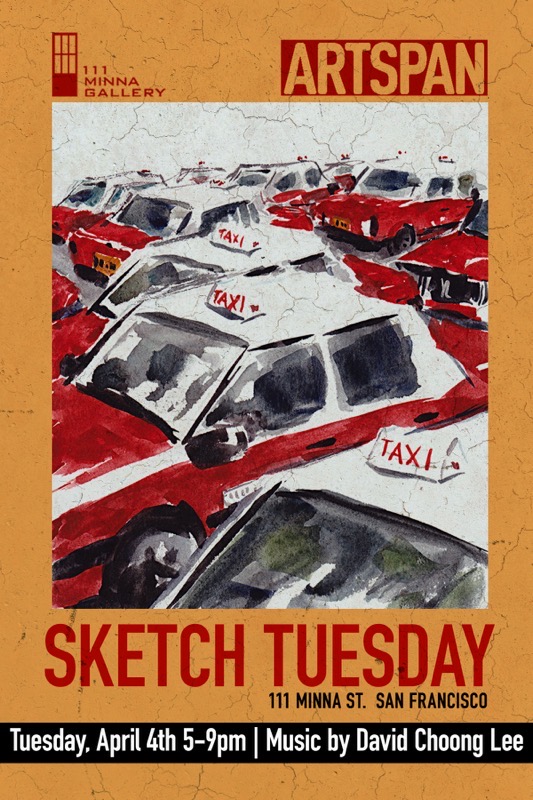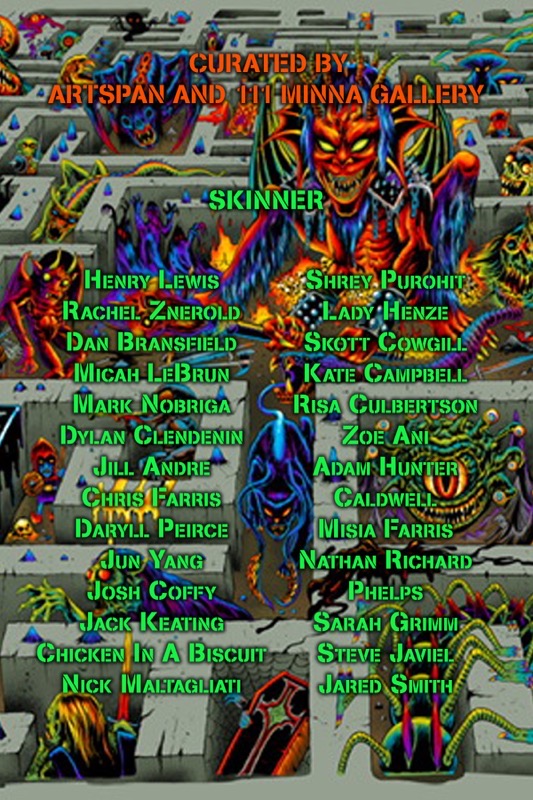 Join us on Tuesday, April 4th, from 5pm to 9pm for another wonderful night of art making and ArtSpan's fantastic collection as the backdrop. This Sketch Tuesday features 15 ArtSpan Auction Artists alongside some Minna staples, offering a unique opportunity to browse the Auction Collection in-person while the space is activated by art-making and with access to some of the artists who have work on the walls. Artist David Chong Lee will be DJ-ing for us while this roster of artists make some truly memorable pieces.
Check out the lots of the ArtSpan artists below:
ArtSpan's Sketch Tuesday Artists 
Jill Andre, Lot A206
Zoe Ani, Lot A105
Dan Bransfield, Lot A309
Kate Campbell, Lot A320
Dylan Clendenin, Lot A650
Josh Coffy, Lot A236
Risa Culbertson, Lot A202
Sarah Grimm, Lot A315
Alvar Jacomet, Lot A319
Steve Javiel, Lot A124
Quinn Keck, Lot  A321
Nick Maltagliati, Lot A133
Shrey Purohit, Lot A332
Jun Yang, Lot A234
Rachel Znerold, Lot A244
Can't join us on Tuesday? Join us for Happy Hour on Wednesday, April 5th, and Thursday, April 6th for some drinks and one of your last chances to see the ArtSpan show in person.
Browse the Auction Catalog to learn more about your favorite pieces and the contemporary artists behind them. The Auction Catalog features artist statements giving further insight about the works that have caught your eye. Bookmark your favorites to view at our upcoming in-person events or click the "Place Your Bid" button to lay claim to it now!

Bidding will close on Saturday, April 15 in sections:
Section 1 @ 7:30pm
Section 2 @ 7:45pm
Sections 3 & 4 @ 8pm