111 Minna Gallery recently partnered with IBM to create a series of Art themed around the concept of Blockchain. Each piece of art tells a story of moments in time where technology intersects with humanity enabling a new level of consumer confidence. 5 bay area artists will be featured in the  episodes on #blockpARTy.
Sign up to view the episodes with artists Jerry Business, Alex Garcia, Marina Berlin, Erin Zhao, and John Osgood
111 Minna Gallery Fun-Raiser
I know it's been a while, what with COVID-19, since you've been able to get your art fix from us, so we're here with a three day event to give you just that! Check out this amazing lineup of shows, personalities, and other shenanigans below. As we always do, this is all free to you, our wonderful community. That being said, these are tough times and we would love to be able to do this again in the future. Your support through our GoFundMe or art purchases would help us go a long way!
Four Fantastic Shows
We have these four art shows during the three days of joy! Support your local artists and check out their work in each of the galleries below
Fun-Raiser Schedule
Three days of glorious content? Yes, yes it is. Check out each day of fun and artful excitement below with a link to each of the day's fun!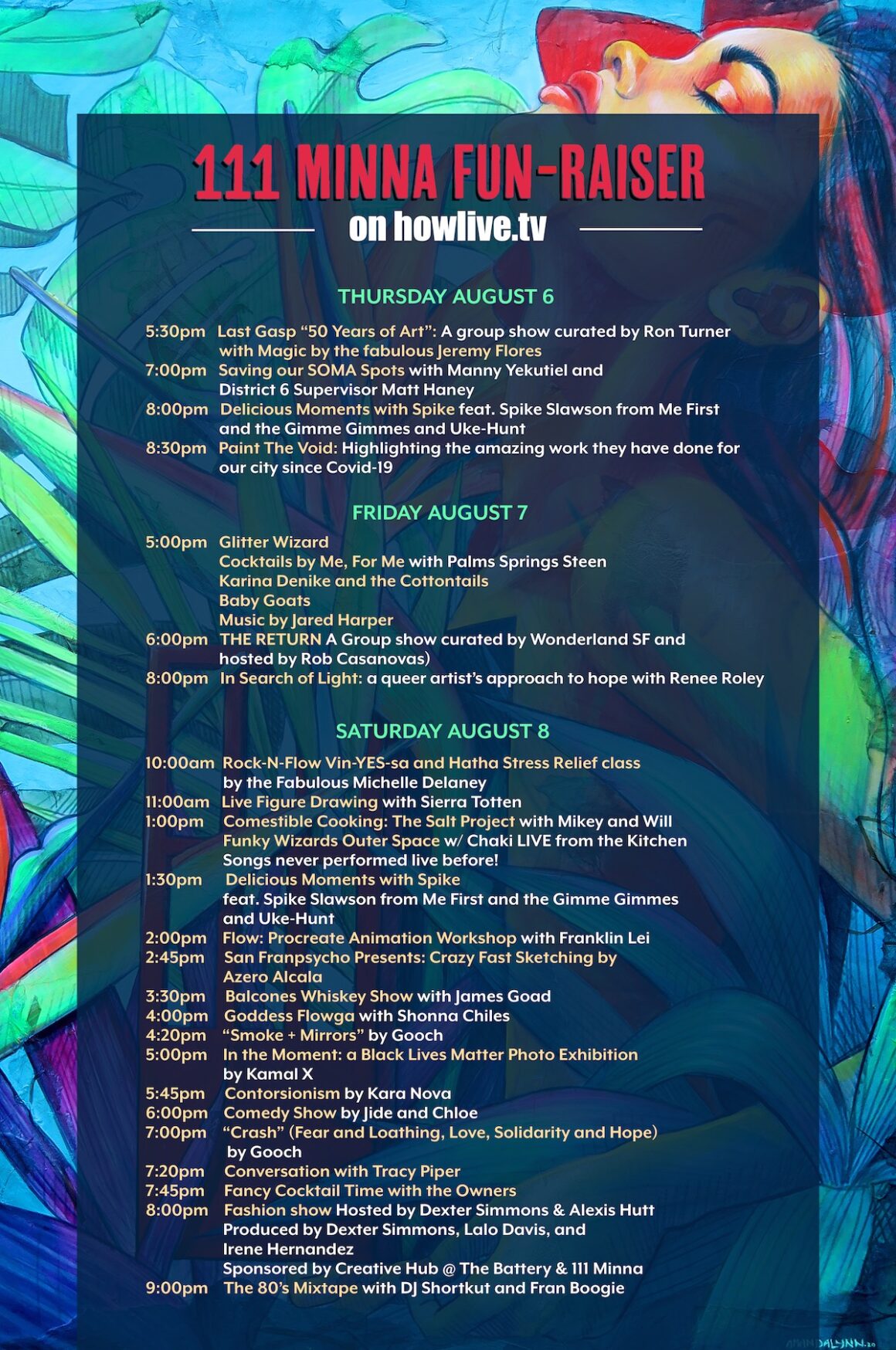 COVID-19 Announcement
Dear 111 Minna Gallery and Red Door Community. We hope you are all staying safe and sane through this sad and challenging time. Per the governor and mayor's orders, we will be shut down until further notice. That being said, we are still planning for the future!
For online art purchases, future bookings, or any questions, please don't hesitate to contact us.
Michelle@111minnagallery.com 14158239304
Love to you all.
Support artists
Wonderland, Last Gasp, and 111 Minna Gallery would like you enjoy checking out all of these wonderful artists. And, if you are so inspired, maybe purchase a piece to brighten up your stay at home zone, and support them 😉
Sponsor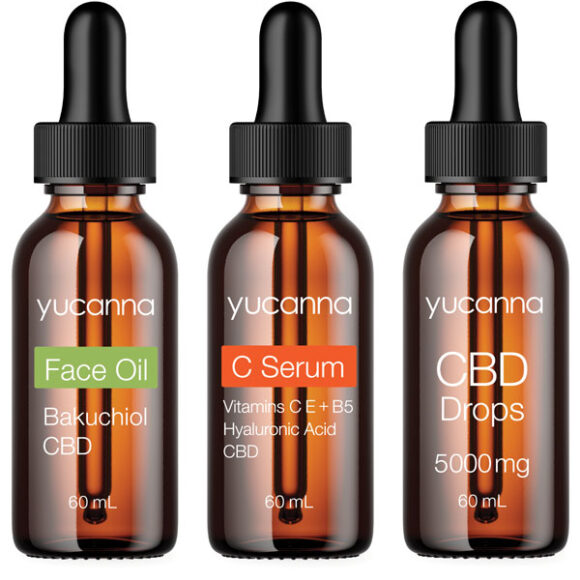 Beautifully crafted skincare and wellness
Temporary Ground Floor Office Space for Rent in SF
Are your employees getting burnt out from working at home? Do you need a safe work transition space for some of them before they all move back into the office? Do you want to meet with a client or colleague, in person, in a safe, socially distant environment.
We can set you up!
michelle@111minnagallery.com
1-415-823-9304
We have some temporary space for them at 111 Minna Gallery.
Clean and Sanitized

PPE equipped staff

Ground Floor

Windows

Local coffee, beverages and lunch available

Meeting Space

1200-4000 square feet of open space

Excellent WiFi

Stage room for live stream functionality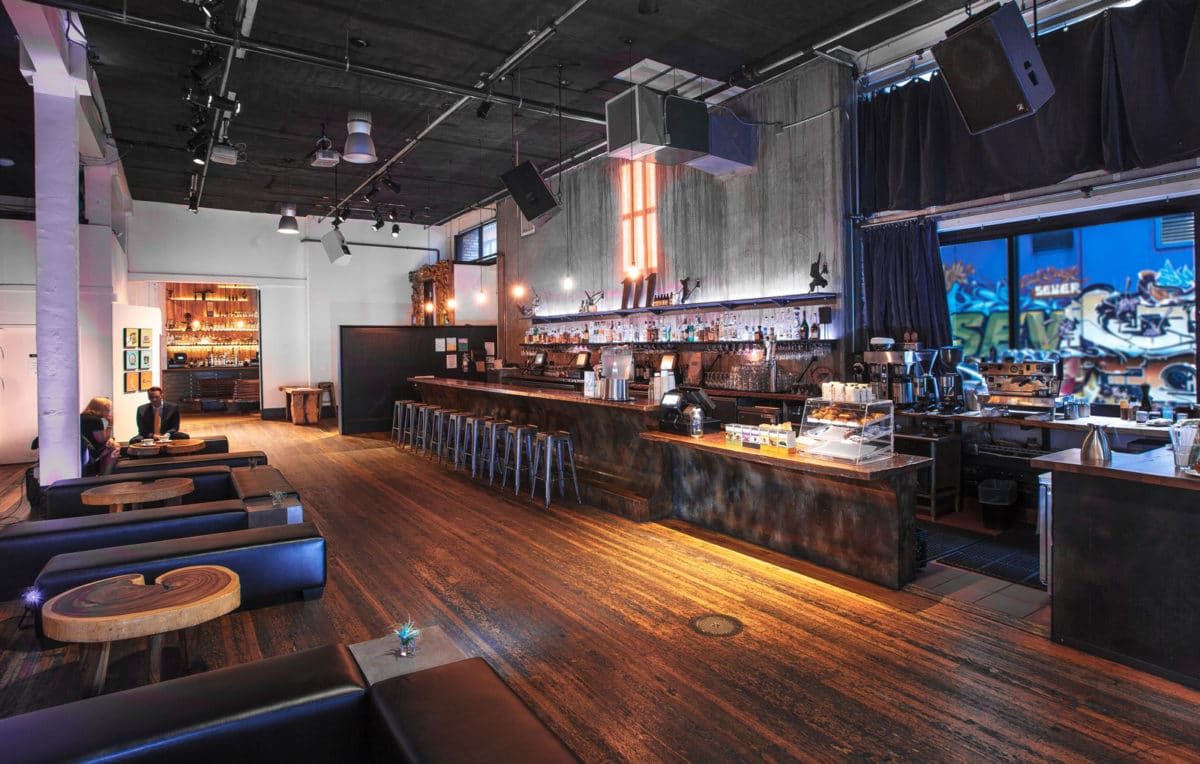 "111 Minna Gallery is an amazing open space in San Francisco with excellent internet"
Art | Leisure | Entertainment
111 Minna Gallery
111 Minna Gallery is an art gallery, event venue, bar, cafe, community hub, dance club, and non-profit supporter.
Celebrating over 25 years as one of the few authentic spots left in San Francisco.
We are San Francisco.