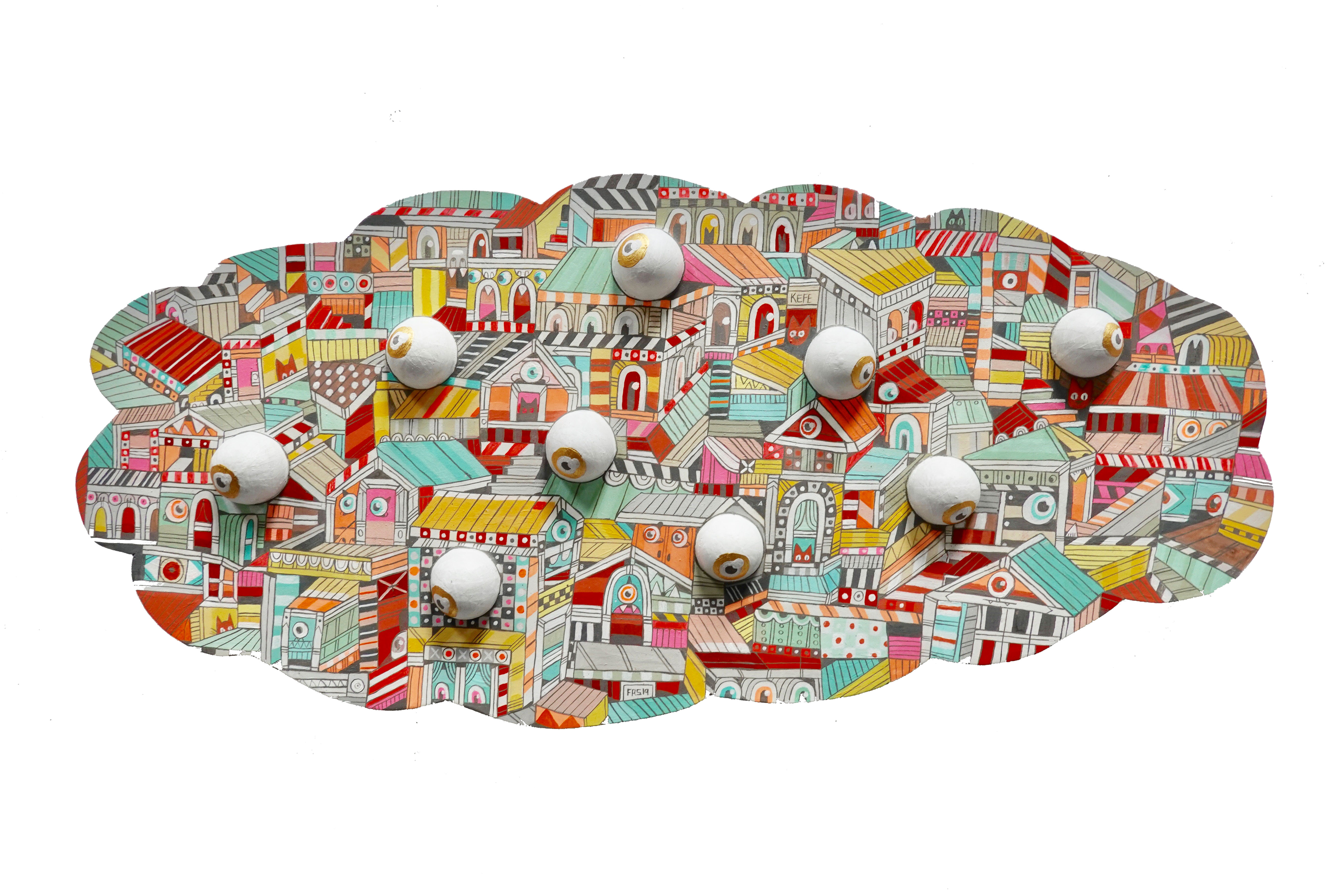 "PMA" with new work by Ferris Plock and Kelly Tunstall Opens November 1 at 111 Minna Gallery. Tunstall's tenth major show with the Gallery, and the duo's 6th in partnership with Plock, "PMA" or Positive Mental Attitude, for long, will focus on San Francisco, where the two are based.
Known for their distinctive character portrayals, detailed pattern work, and a palette that contrasts bright neons with earthier brights, "PMA" brings the stylization to a charged subject. The process of living and working in San Francisco through many changes informs this body of work at the most personal of levels, and the return of the two to their home turf is an introspective take on the shifting landscape around them.
The idea of PMA is that through focusing your positive energy that great things can happen… That a single act of positivity can set off a chain reaction of good things. Can one person's PMA full of good intentions get in the way of someone else's PMA? Certainly… does it happen all the time?
Yes… How do we each do our part for the greater good while trying to rise above hate and negative thinking? Each act, successful or not, is an attempt to bring positive energy to yourself so you can go forward and attempt to share your positivity with the general population…
In many ways, these pieces are sticky notes to keep going, keep pushing, and of course, to continue to evolve, are also an ever expanding love note to the living beast that is San Francisco.