Brice Frillici
is a self taught artist and musician working primarily with photography to create fantastic monster type sculpture visuals using real human heads and torsos as the canvas. He is also an avid recording engineer; video artist and genre hopping musical experimentalist that composes albums and soundtracks that accompany the imagery.
---
---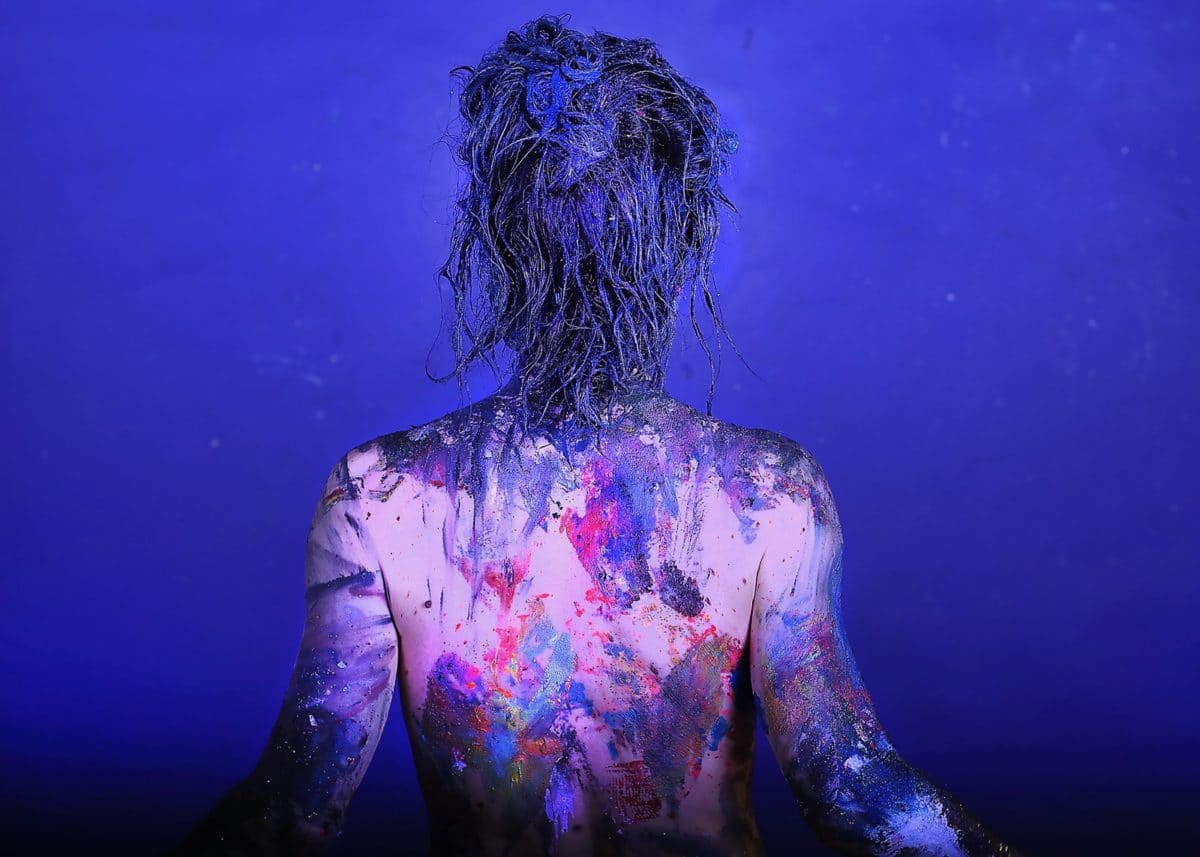 ---
---
---
SEKDEK
is a collaborative project consisting of a series of hyper colorful & psychedelically peppered head and torso images that were created using an expressionistic painting, yet messy visual chaos technique that includes throwing, spreading and or spitting clay, acrylic paint, glitter, fake blood, wigs, fabrics and flour etc…all over ourselves.These photographic sculptures are examples of a strong, fleshy, fantasy existence turned inside out. The images attempt to produce the kind of awe experienced through direct eye contact. Where one may be unable to look away as through confrontation, but is humorously invited, in a realistic, human kind of way, which creates a beauty vs. gore aspect of the work. The intention is to make the real heads appear to be painted on canvas, as in photo-realism. When one recognizes that these are real beings in the world, a shocking element is revealed, as if the other is in the room with you.
---
---
All of Frillici's subjects are friends interested in making cool art and getting weird. The process is as fun and funny as it is fast and intense. Every person is different but once the props and mediums begin to be applied to their heads and bodies, it becomes painterly and artistic. A creative flow begins to align itself with the participation of the subjects and what they are willing to give in terms of acting or depth of willingness. But this begins to fall by the wayside at some point when their faces are covered with clay and paint, obstructing their vision and they simply breathe and become the sculpture.
---
---
Frillici has been influenced by and drawn inspiration from Mathew Barney, Bjork, Joe Coleman, R. Crumb, Toshihiko Ikeda, Clay Wilson, Charlie White, Patricia Piccinini and H. R. Giger, to name only some in a long list of others where viewers may make obvious connections to his work as it is today.
---