Emily Fromm employs a style reminiscent of vintage cartoons and comic books to illustrate the over-the-top yet seedy aesthetic of the American West. Her large-scale landscapes are rendered in flat, limited color palettes with bold hand-painted linework, and have centralized on subjects from forgotten corners of Los Angeles, seedy stops along highways in the Southwest, staples of downtown Las Vegas and of course, iconic locations in San Francisco. Her new series, No Vacancy, narrows her lens to focus on the unique qualities of the contemporary urban landscape, and the interaction between the city's ever-changing physical construction and residents.
The show will also contain several paintings created for a public art project in conjunction with the San Francisco Arts Commission for San Francisco International Airport, to be installed in early 2020. These paintings will ultimately be adapted into ceramic tile mosaic to create large-scale wall-mounted vignettes of Fromm's San Francisco-centric scenes, which will be installed in the redeveloped Terminal One upon its opening. The paintings will be available to view at 111 Minna, and some of the earlier concept paintings will be available for purchase.
Finally, No Vacancy will also include a smaller experimental project entitled Barry. Harkening back to her earlier career when she would paint on scrap wood discarded from construction sites and scavenged under freeway overpasses, this series is painted exclusively on found materials collected from the streets of San Francisco's Sunset District and Ocean Beach, including pieces of broken furniture and planks of wood from a discarded fence. The focus of the series is on one character named Barry, who lives in an alternate version of San Francisco. Designed as an experiment to develop an identity for a single character, Barry has allowed Emily to part from direct depiction and to flesh out a slice of life for an imagined individual, allowing inspiration to come from friends, family and experiences in the city.
---
---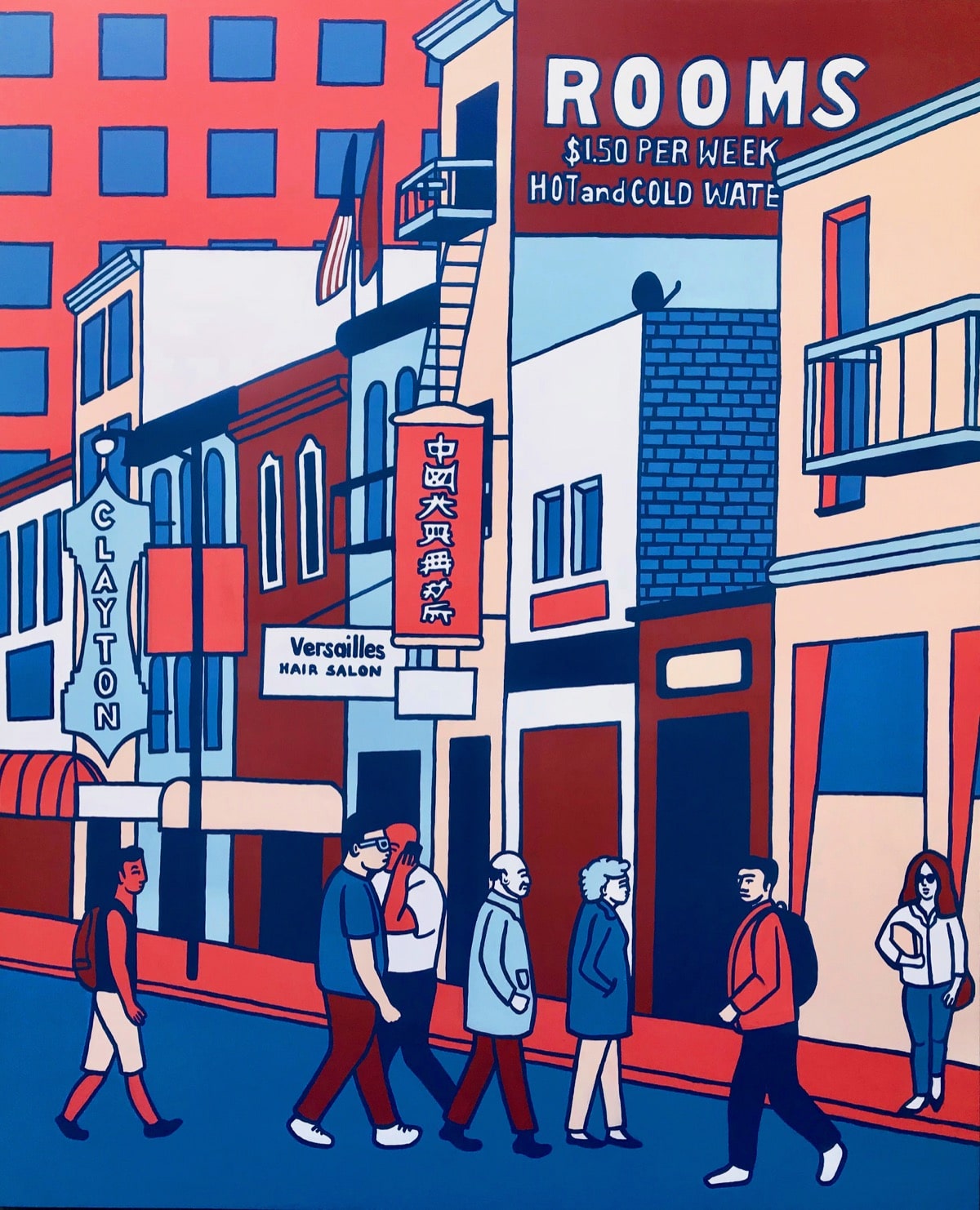 Bio:
Emily Fromm is a Los Angeles-born artist, muralist and illustrator based in San Francisco, California. Since earning her BA in Studio Art from San Francisco State University in 2013, she has exhibited her paintings at numerous galleries including The Luggage Store Gallery, STUDIO Gallery, Mighty Box Gallery and Incline Gallery. She also curates community art shows for The Honey Hive Gallery in San Francisco, illustrates for numerous magazines and publishing houses, and works as a custom muralist.
---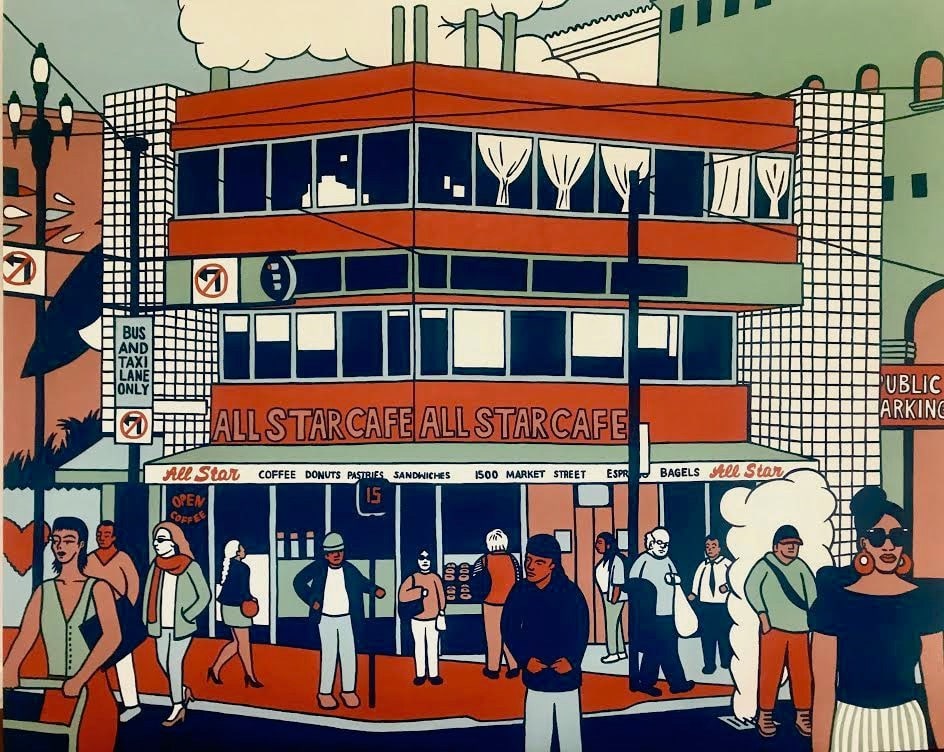 ---