Slaps
January 12 @ 10:00 pm

-

January 13 @ 2:00 pm

Free – $10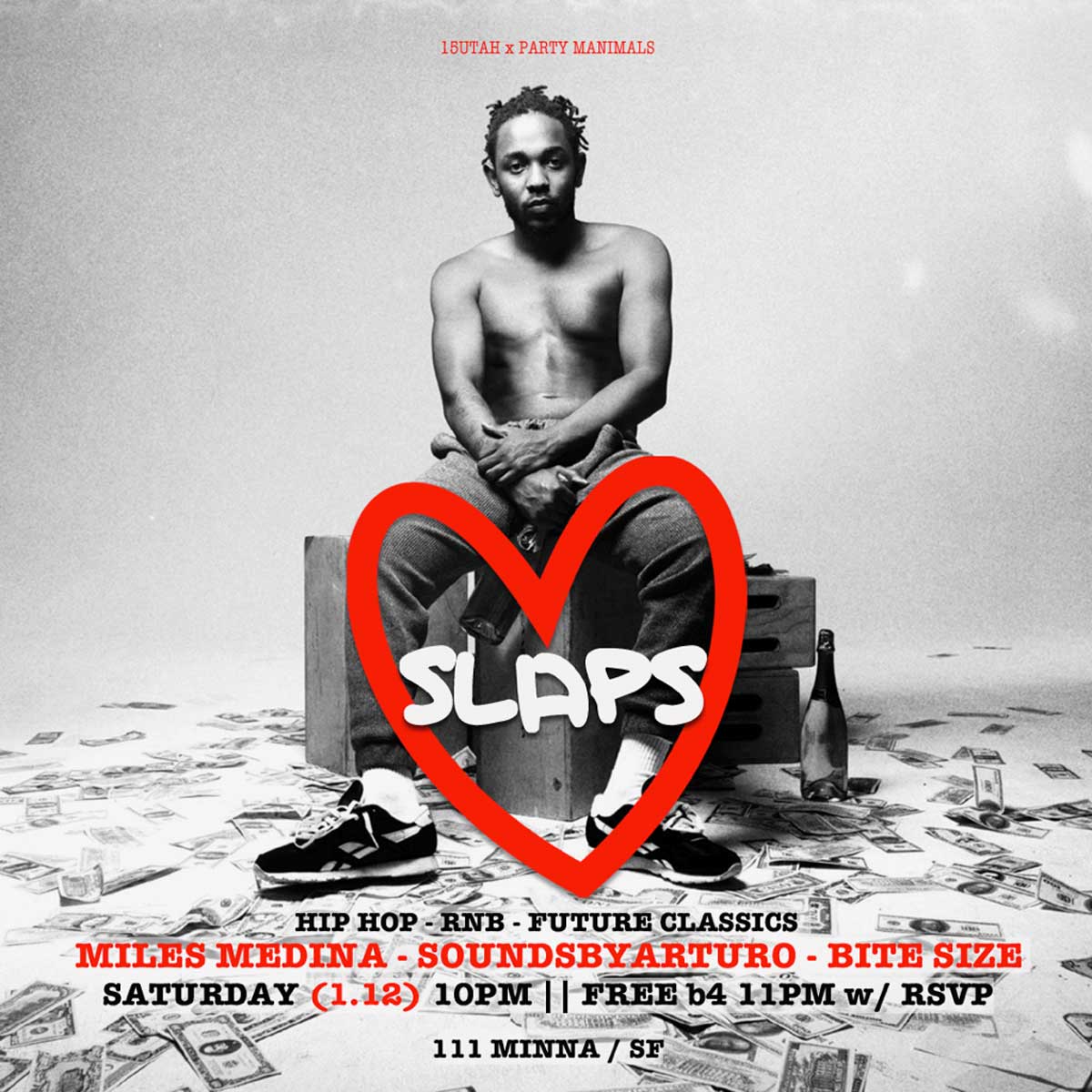 [ RSVP HERE FOR COMPLEMENTARY ENTRY BEFORE 11PM ]
It's a new year and new vibe at a familiar place – 111 Minna Gallery! Nothin' but SLAPS all night – R&B, Hip Hop & Future Classics!
Join us on Saturday, January 12th our inaugural kick-off with the one and only MILES MEDINA with soundsbyarturo and Bitesize!
RSVP here > slapssf.eventbrite.com < for complementary entry before 11pm!
Celebrating a birthday?
January birthdays + 1 friend free all night!
For free table reservations email, slapsclassic@gmail.com
[ SLAPS BY ]
MILES MEDINA
Goldie Awards DJ Battle Champion
Miles Medina on SoundCloud
IG @milesmedina
soundsbyarturo
soundsbyarturo on SoundCloud
IG @soundsbyarturo
Bitesize
Bitesize on SoundCloud
IG @dj_bitesize
[ THE GIT BUSY COMMITTEE ]
15Utah
@15utah
FRAN BOOGIE
@franboogie
RNDL
@randallrufino
x FREE BEFORE 11PM W RSVP x
x January Birthdays + 1 Friend Free All Night x
produced by 15Utah & The Party MANimals