Root to Rise: Yoga Supporting Oasis For Girls
January 29 @ 6:00 pm

-

8:30 pm
Event Navigation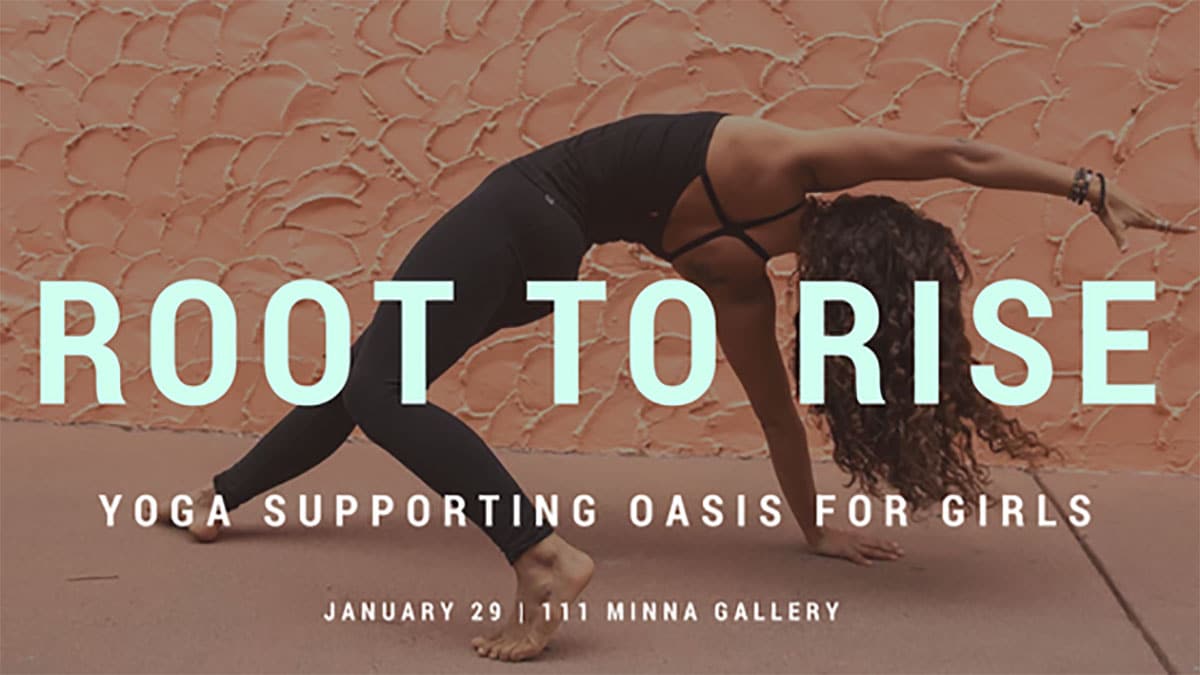 Join us for pop-up yoga class and mingling at 111 Minna Gallery to support Oasis For Girls. In this practice, you'll root down to rise up, helping to build a foundation for yourself and Oasis girls in San Francisco.
From 6-7 PM, yoga instructor Lihi Benisty will lead an all-levels vinyasa flow class, where you will find a balance of stability and ease. You'll be surrounded by artwork in this unique 111 Minna Gallery space, where exhibits rotate monthly.
From 7-8:30 PM, you're invited to stay for tea or wine and cheers to old and new friends, as well as members of the Oasis For Girls community. All tips will benefit Oasis For Girls.
If you can't join for the yoga class but want to stop by for the mingling, register for a "I'm just going for the drinks" ticket.
Participants should come prepared with a yoga mat and proper yoga attire is recommended. Join the Facebook event for updates. See you then!
About the instructor, Lihi Benisty
Lihi Benisty is a yoga instructor in San Francisco, teaching at Thriveability Yoga, The Mindful Body, and The Center SF. As a teacher, she aims to guide students toward cultivating an inner-awareness while building strength and flexibility of both body and mind. She strives to include the perfect alchemy of precise physical instruction, intelligence, intention, and space into my classes. In her classes, you will always find balance between STABILITY and EASE.
About the host, 111 Minna Gallery
Established in 1993 in downtown San Francisco, 111 Minna Gallery is in the business of Art and Leisure. The gallery showcases a unique blend of local and international artists, world-class DJ's, live performance, and film screenings in an elegantly urban and ever-changing 4,000 square foot space. The gallery also maintains its history of service to a number of charities and non-profit organizations.