BACK TO THE 90s VS 2000s
August 11 @ 10:00 pm

-

2:00 am

$5 – $11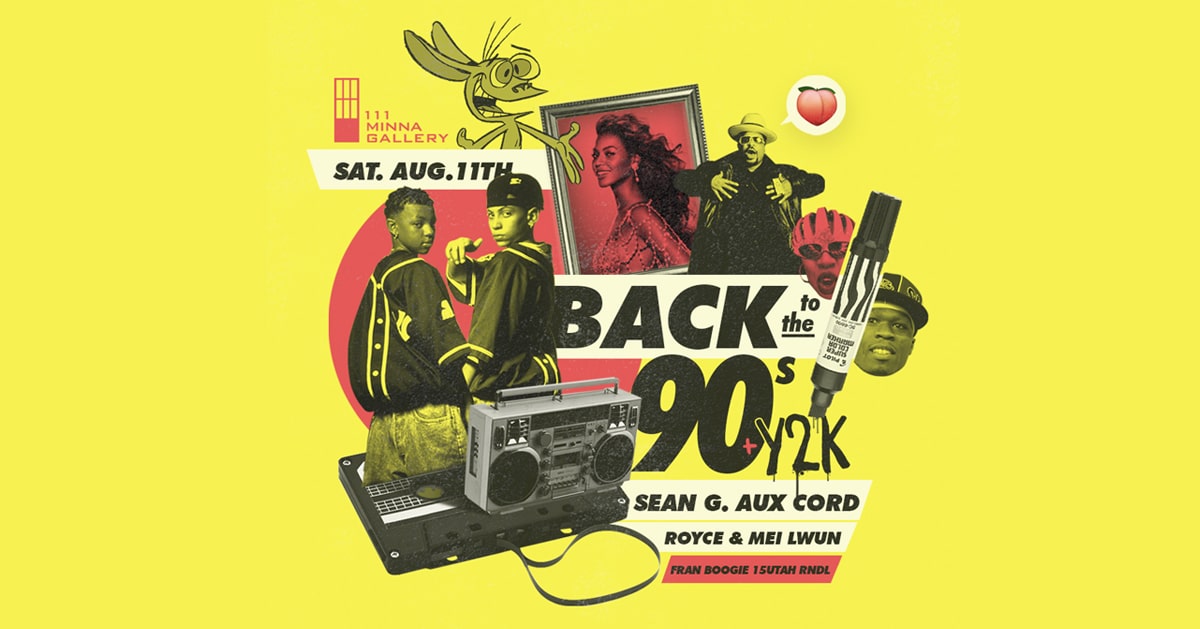 Every 2nd Saturday at 111 Minna
Once again it's on! Your favorite throwback party goes down Saturday, August 11th at 111 Minna!
DJ's Sean G. and Auxcord have been busy settin' the Bay on fire! And we're honored and excited to have them as our special guest DJ's this month! Looking forward to see what they have up their sleeves! We're singing and dancing all night! So round up all of your friends for a night you won't forget! It's a party you don't want to miss! So arrive EARLY and stay late!
Celebrating a birthday? Contact us for special birthday packages!
August Birthday Celebrants Party FREE ALL NIGHT
{ Show your ID and get in free with 2 friends }
email itsmybday@gmail.com { group guest list }
[ guest DJs ]
SEAN G.
SG x 13
T @DeeJaySeanG
IG @deejayseang
AUXCORD
Another Party Fam
T @HeyAuxcord
IG @heyauxcord
[ resident DJs ]
MEI-LWUN
Back To The 90's
T @DJMeiLwun
IG @djmeilwun
ROYCE RUFINO
Party MANimals
T @RoyceRufino
IG @roycerufino
[ movin' the crowd ]
FRAN BOOGIE
Triple Threat
T @FranBoogie
IG @franboogie
[ hosted by ]
RNDL
The Party MANimals
T @RandallRufino
IG @RandallRufino
15Utah
T @15Utah
IG @I5Utah