90's R&B vs. 2000's R&B Edition
February 10 @ 10:00 pm

-

2:00 am

$5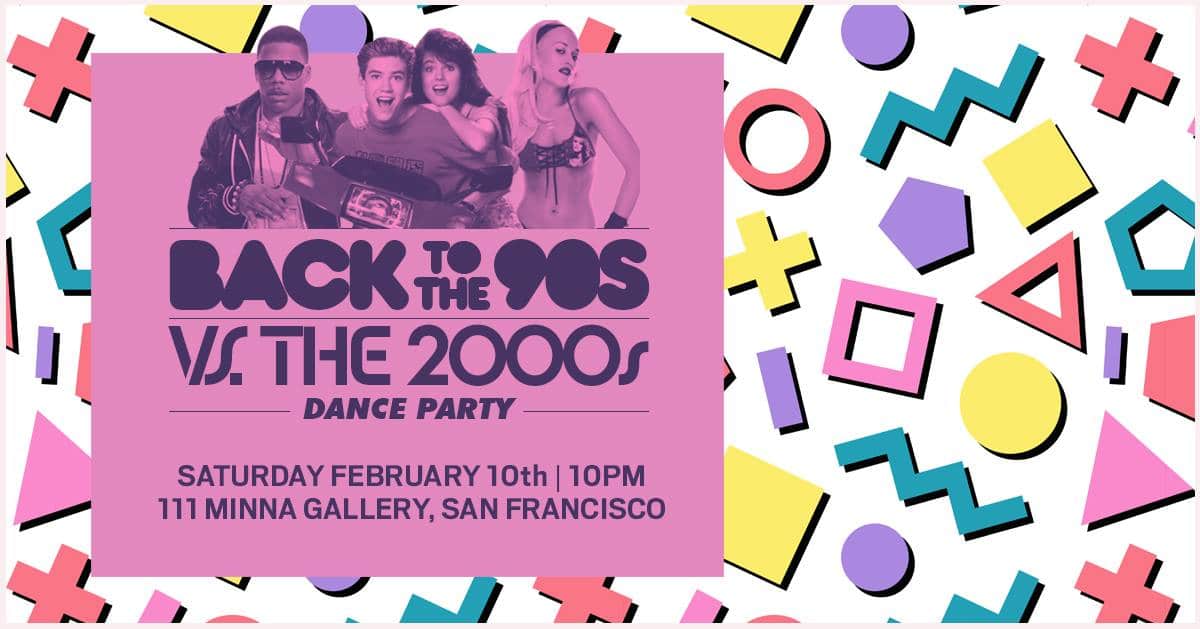 Valentine's Day is just around the corner and we'd like to kick off the pre-Valentine's vibe with a night of dedicated to the timeless vibes of R&B from the 90's and 2000's!Groups like Jodeci, Shai, Mint Condition, as well as Jagged Edge, SWV and artists like Ashati and Beyonce gave us nothing but feel good music from those 2 amazing era's in music.
DJ's Umami and Illefect will be providing the soundtrack — with a little twist. 90's R&B vs. 2000'S R&B courtesy of our guest DJs! Which era was better? You decide this Saturday night!
It's a party you won't want to miss! So arrive EARLY and stay late!
Celebrating a birthday? Contact us for special birthday packages!
February Birthday Celebrants Party FREE ALL NIGHT
{ Show your ID and get in free with 2 friends }
email itsmybday@gmail.com { group guest list }
[ guest DJs ]
DJ UMAMI
Peaches | WORD
@DJUmami
DJ ILLEFECT
Mighty Family
@Illefect
[ resident DJs ]
MEI-LWUN
Back To The 90's
@DJMeiLwun
ROYCE RUFINO
Party MANimals
@RoyceRufino
[ movin' the crowd ]
FRAN BOOGIE
Triple Threat
@FranBoogie
[ hosted by ]
RNDL
The Party MANimals
@RandallRufino
SATURDAY | FEBRUARY 10TH
111 MINNA GALLERY
111 Minna Street
San Francisco | SoMA
21+ | 10p – 2a | $5 Before 10:30p
Unlimited Discounted Guest List Email
First & Last Names email blufizz@gmail.com